Somerville Developer, Hospital Ease Financial Hardships for Federal Workers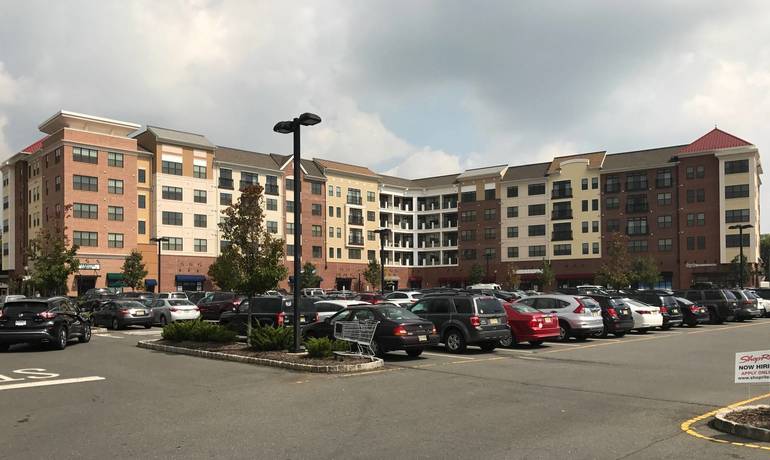 SOMERVILLE, NJ – Jack Morris, president and CEO of Piscataway-based Edgewood Properties, developer of The Edge luxury apartments on West Main Street, is deferring rent payments at all of his New Jersey residential properties for those federal employees impacted by the federal government shutdown.
In a separate announcement Morris, who is chairman of the board of RWJ/Barnabas Health, parent corporation of Robert Wood Johnson University Hospital in Somerville, on Monday revealed that the multi-hospital system would waive copays, deductibles and other balances for furloughed federal employees and their dependents immediately, including system-owned physiciain practices and ambulatory facilities.
"We recognize the financial hardship being experienced by these families, because they are our neighbors and friends — they live in the communities we serve each day," Morris said in a prepared statement.
The health system added that payments owed for past visits will be deferred until reinstatement of back wages. Proof of federal employment is required.
Most other hospital systems in New Jersey have announced similar policies, as the partial federal government shutdown continues to create hardships for hundreds of thousands of federal workers who cannot work and are not being paid. Wednesday marks the 33rd day of the shutdown, caused by an impasse between President Trump and Congress over funding for the border wall.
Morris, who owns over 3,000 rental units in New Jersey, made the announcement in a letter to all of his tenants Jan. 16.
Morris is expected to break ground on a second luxury apartment building in Somerville Towne Center alongside The Edge later this year; the five-story structure will include 153 one- and two-bedroom apartments, underground parking, a rooftop swimming pool, a health and fitness club and all season food court and retail stores on the first floor.
Morris, one of the co-owners of the Hard Rock Hotel & Casino Atlantic City, has several residential and commercial properties in his real estate portfolio, including the Brookside Gardens Apartments in Somerville, built in 1948 with 642 units. The balance of the 3,000 tenants live at properties in New Brunswick, Piscataway, Neptune, Galloway, Hamilton, Mays Landing and Cherry Hill.
The letter reads as follows:
To our valued residents:
As the nation endures its longest partial government shutdown in history, Edgewood Properties and M & M Realty Partners want to help our residents who have been affected by this disruption.
If you are an unpaid government employee, we understand how difficult it will be for you to pay your rent while providing the other necessities for you and your family.
To that end, Edgewood Properties will defer your rent payment until such time as you receive your back wages, as well as waive any late charges.
Simply provide proof to your property manager that you are an unpaid federal employee and we will take care of the rest.
Edgewood Properties tries its hardest to take into consideration unforeseen circumstances such as these.
Sincerely,
Jack Morris, President and CEO, Edgewood Properties Inc.